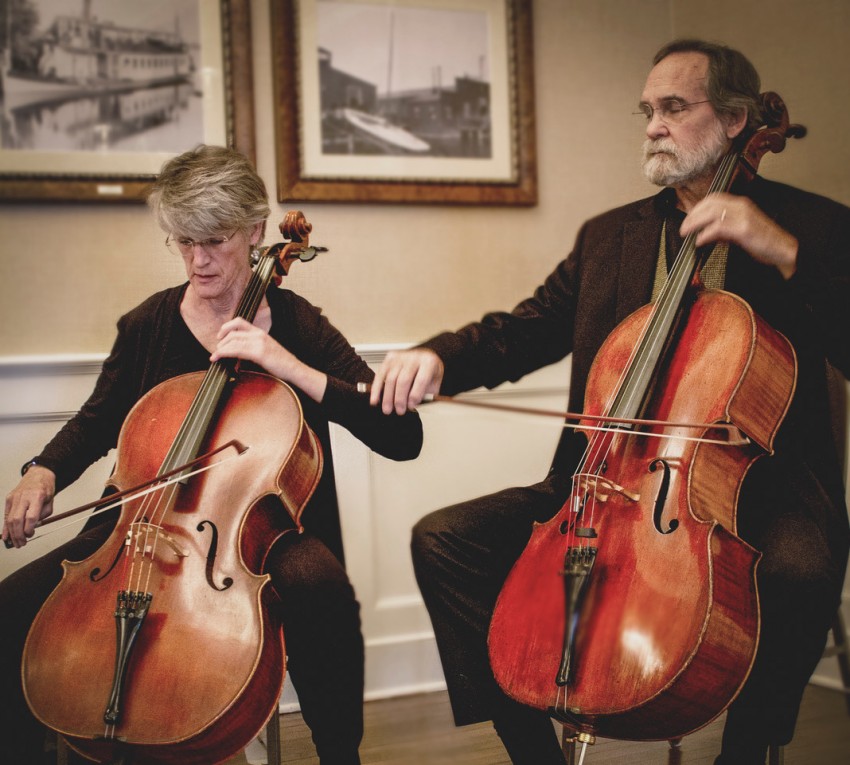 Max and Cornelia Dyer
Providing great music for parties, weddings, receptions, and other special events!
Solo cello creates an intimate atmosphere. Music selections are more reflective for solemn gatherings, energetic and upbeat for joyous ones.
Popular songs and jazz with pre-recorded accompaniment parts enliven the mood.
Two cellos of the Dyer Duo are the perfect choice for indoor or outdoor weddings, offering sonorous renditions of traditional favorites when no organ is available.
Processional, interlude and recessional by request; a variety of selections performed for prelude and postlude/cocktail hour.
Special requests? Just ask…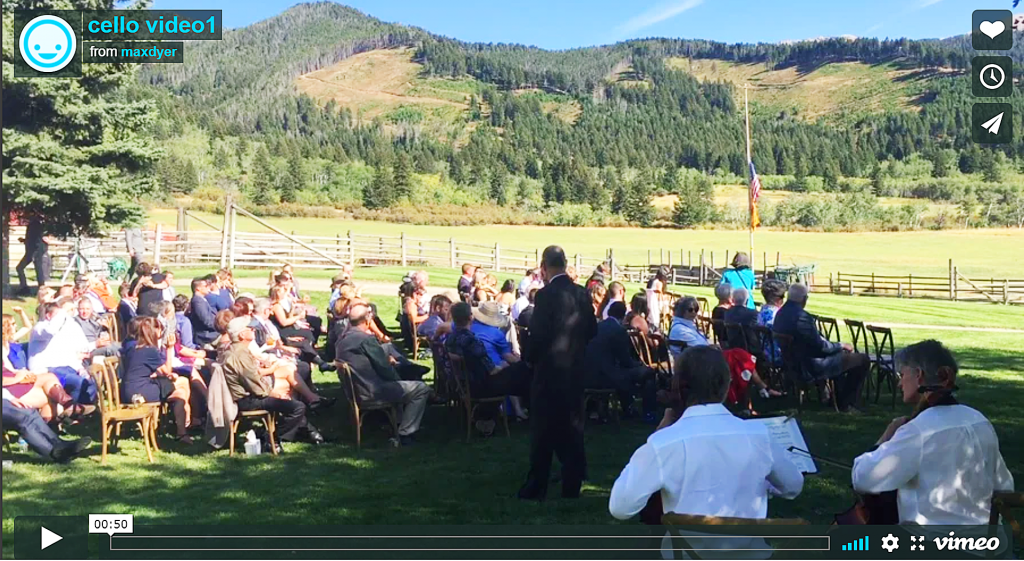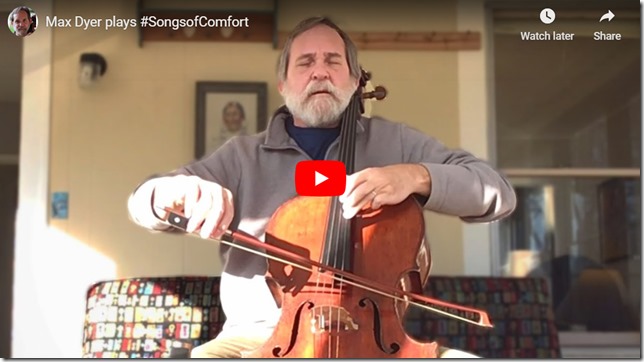 Solo Music for Parties and Receptions